FLY BELVEDERE
The Belvedere unit has a range of services from Escolinha Guga, children's competition team, to social classes and business events.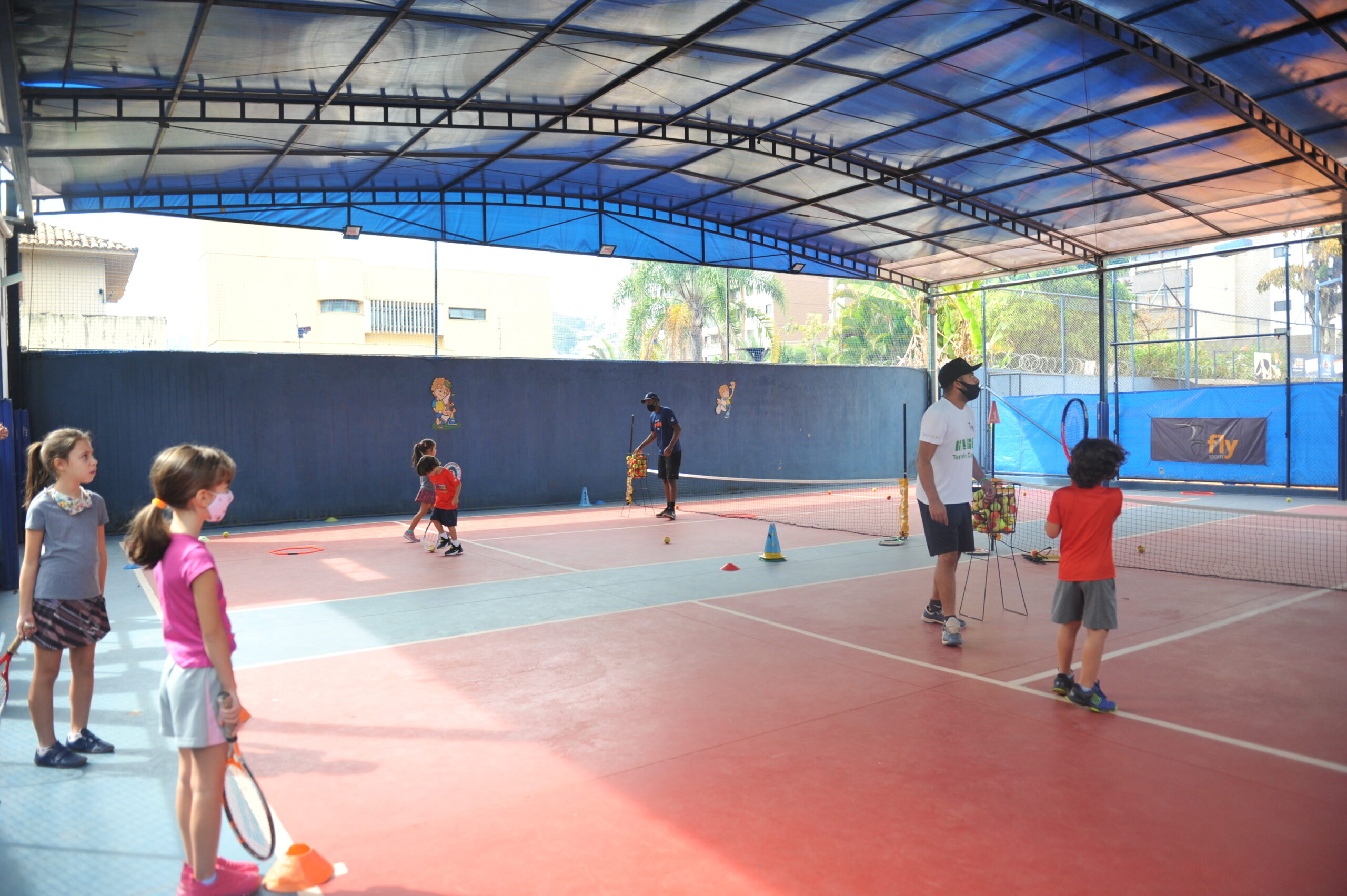 Tennis Initiation: We serve children from 04 years of age with a scientifically proven methodology, the Guga Tennis School, with materials and equipment suitable for each age group.
Beginner adults: Appropriate methodology for those who want to start in the sport, safely and in a very pleasant environment.
Classes for intermediate and advanced levels: Several different schedules and modules (group, duo or individual). The classes offered follow an annual plan and are planned and customized according to the objectives and technical level of our students.
Business events: Excellent physical structure with tennis court, changing rooms, Gourmet space, located in one of the best points of Belo Horizonte. Convenience, comfort and safety for your entire team!
Within the company's Events portfolio, gourmet, business, clinics, exchanges with international schools, tournaments and internal rankings, children's festivals stand out.
There is also training for the children's competition team, where training sessions are carried out aimed at the development of children for participation in tournaments.
The dynamic biomechanical analysis service can also be hired, which is the analysis of the movement carried out from videos using the Dartfish application, which allows the analysis with precision and biomechanical basis to improve your movement and develop your strokes to the maximum, increasing performance. , reducing the risk of injury and unnecessary efforts.